Dance Film & Video Art Soundtracks
I tailor music scores/soundtracks to dance films (video dance, screendance) and video art. 
As a composer, I am fascinated by the connection and relation between visual-art and "transparent" form of art as music (and sound design). 
I am intrigued by the relation of sound/music/beat  and the human body movement. The way sound, or a character of music, affects the human motion and feelings. The precision, and yet abstract sense, music may rise and illuminate.  
Along it, I find deep interest in the precision (by frames/scenes changes in milliseconds) and rich artistic liberation that the art of films allows.
I am interested in keep diving into the creative universes of video artists, directors and choreographers - to tailor a soundtrack to a film, and to affect and nourish them with my own musical palette. 
I am welcoming collaborations.
Feel free to PM me.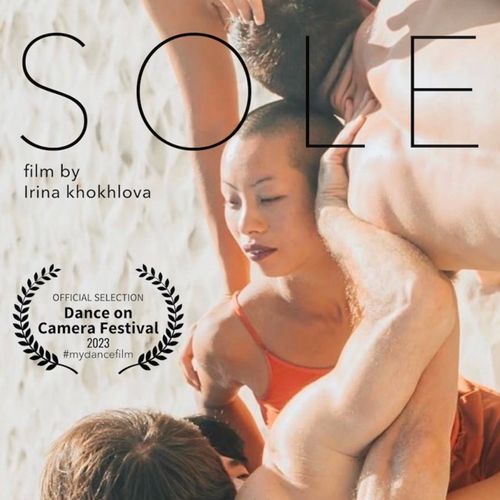 Sole |Irina Khokhlova
Official Selection - Dance on Camera Festival 2023 at Lincoln Center, NYC 
Created with support of Experimental Film Virginia (Films That Move). 

Director:
Irina Khokhlova (Unface Films).

Dancers: 
Mizuho Kappa, Silvia Sisto, Laurence Gonzalez, Jiang Feng and Jackson Kettell.

Movement consultent:
Katie Baer Schetlick

Director of Photography:
Sergio M. Lorenzana
Few of my compositions for dance films and video-art:
(Get your headphones, scroll and enjoy)
Sidewise | Kelly Bartnik
Official Selection - Richmond Dance Festival 2022.
Created with support of Experimental Film Virginia.
Kelly Bartnik is a NY-based choreographer, performer, director, teacher and producer. She was an original cast member of NY productions of Sleep No More.
http://www.kellybartnik.com
Heart | Sonia Li
Sonia Li is a Taiwanese American interdisciplinary artist based in Brooklyn, NY. She works with dance, video, sound and sensory elements to create immersive experiences hinging on personal transformations. 
http://www.sonialidesigns.com/